The days are going by rather fast and before we know it is time to pack your bags and hit the road!
We have gathered a couple of useful information for you that you should know upon arrival:
Arrival

Official Airport (Gothenburg Landvetter)


A group of volunteers will be there to greet you and guide you to the bus that takes you to Campus Arena in Jönköping
The trip takes approx 1.5 hours

Jönköping Resecentral/Travel Center (bus & train station)

A group of volunteers will be there to greet you and guide you to the shuttle that takes you to Campus Arena
The trip takes approx. 5 mins

Driving your own vehicle

Arrive to Campus Arena (Munksjögatan, 553 33 Jönköping), park your car in the parking lot and obtain your accreditation 
You can leave your car here for the duration of the championship - as long as you request a parking decal during accreditation

Campus Arena - Accreditation and Catering (point 4)

Accreditation

Campus Arena, that is part of Jönköping University, is the first stop for all EUC Rowing participants
Here your Head of Delegation (HoD) must check-in your team and collect the accreditation badges
In order to obtain them, HoD must have the following documents:

Participant list 
Official documents of each participant (passport/ID - the same you used for individual entry)
Competing disciplines per person/team
Signed and sealed Certificate of Academic Eligibility forms
Proof of payment 

Catering

Lunch and dinner will be served here
During accreditation, all participants will receive daily meal coupons for lunch and dinner, attached to Accreditation Card 
In order to access catering, athletes and officials must bring their accreditation badge and coupons at all times

Accommodation (point 5,6,7,8)

Based on which hotel you are booked in, a bus will drop you and your bags off at the corresponding location after checking in at accreditation
Breakfast is going to be served at each hotel  

Rowing Club/Boat Storage (point 1,2)

You will be able to pick up your rental boat on Tuesday 15:00 - 18:00
Training times:


Tuesday training: 9:00-18:00 
Wednesday training: 9:00-18:00
Thursday, Friday, Saturday (race days) Training on the lake is allowed until 30 minutes before the race start and 30 minutes after the last race to sunset.
Please note that the safety boat is not on the water during the entire training period.
Scan the below QR code to see where everything is located - all within walking distance!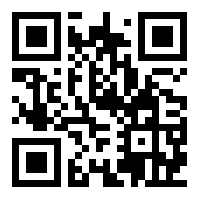 Shuttle buses will be available during the competition between Campus Arena and the Rowing Club, running every 20 minutes.
Wishing you all safe travels to #EUCRowing2019! Any questions? Email us ...