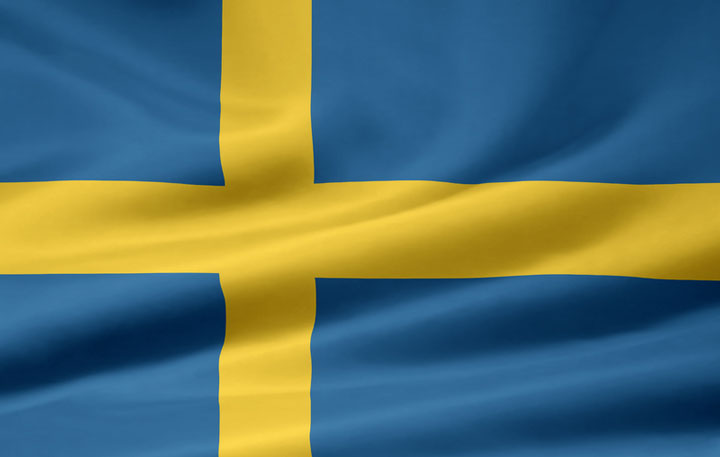 General Information:
Capital city: Stockholm
Total area: 450,295 km²
Population: 10,023,893
Currency: Swedish Krona (SEK)
Year of EU entry: 1° January 1995
Schengen area: Member of the Schengen area since 2001

Sweden, officially the Kingdom of Sweden, is a Scandinavian country in Northern Europe. It borders Norway to the west and Finland to the east, and is connected to Denmark in the southwest by a bridge-tunnel across the Öresund. At 450,295 square kilometres, Sweden is the third-largest country in the European Union by area, with a total population of 10.0 million.

Southern Sweden is predominantly agricultural, while the north is heavily forested. Sweden is part of the geographical area of Fennoscandia. The climate is in general very mild for its northerly latitude due to significant maritime influence, that in spite of this still retains warm continental summers. Most of Sweden has a temperate climate despite its northern latitude. The capital city is Stockholm, which is also the most populous city in the country.

After the end of the Cold War, Sweden joined the European Union on 1 January 1995, but declined NATO membership, as well as Eurozone membership following a referendum. It is also a member of the United Nations, the Nordic Council, Council of Europe, the World Trade Organization and the Organisation for Economic Co-operation and Development (OECD). Sweden maintains a Nordic social welfare system that provides universal health care and tertiary education for its citizens. It has the world's eighth-highest per capita income and ranks highly in numerous metrics of national performance, including quality of life, health, education, protection of civil liberties, economic competitiveness, equality, prosperity and human development. Today, Sweden is a constitutional monarchy and parliamentary democracy, with a monarch as head of state.