TRANSPORTATION TO AND FROM JÖNKÖPING 

Whether you come to Jönköping from the east, west, north or south – or even from above – you are met by a fantastic view over our town, Lake Vättern and the surrounding high ground. Jönköping is strategically located between the three main Swedish cities. It's easy to get here, regardless of whether you choose car, bus, train or travel by air. 

AIR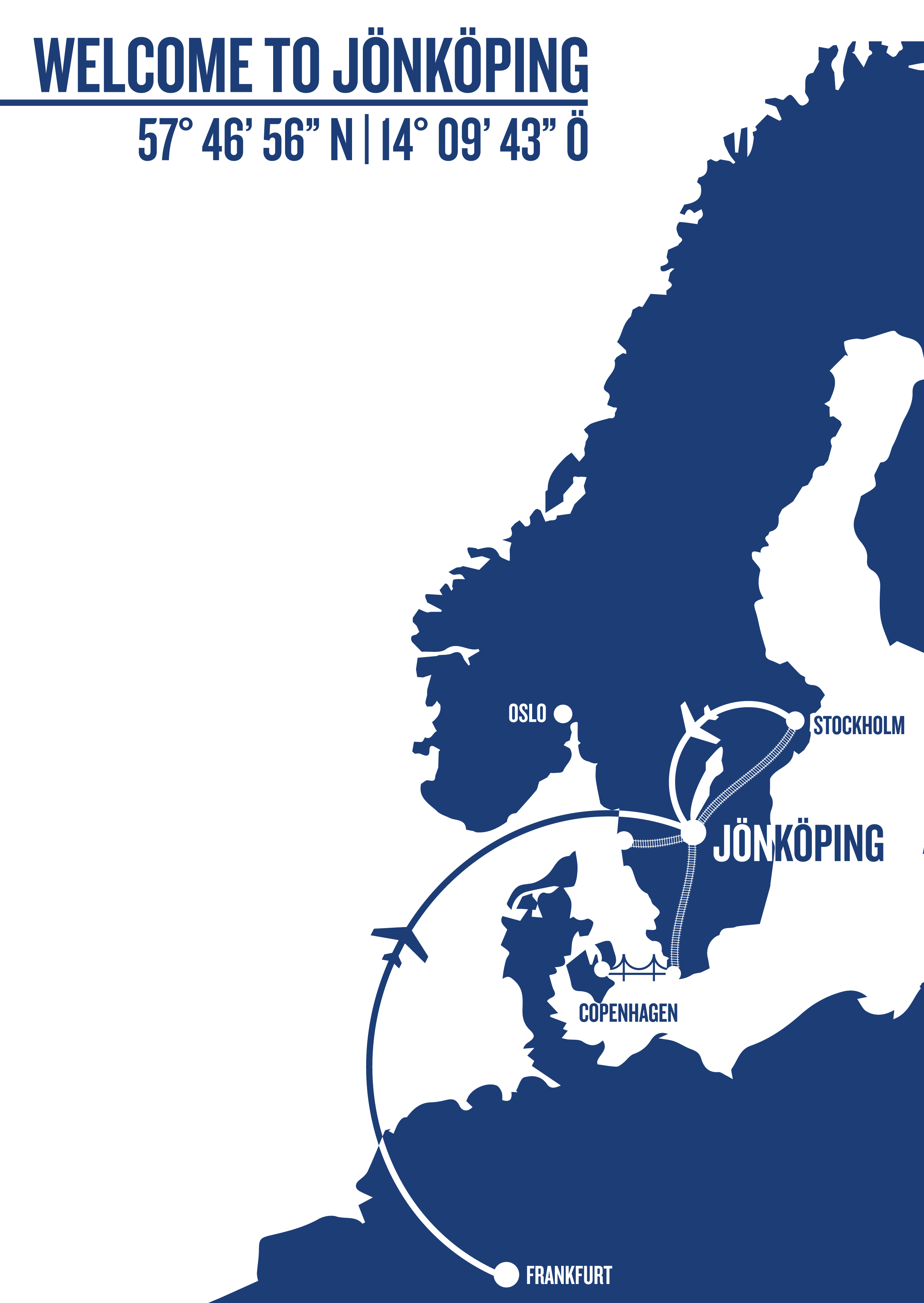 There are two flights daily from Frankfurt Airport to Jönköping Airport and five flights daily from Stockholm Arlanda, Sweden's largest airport, to Jönköping Airport. From Gothenburg Landvetter Airport it's 130 km by motorway to Jönköping.
TRAIN
Jönköping has a number of connections every day with three major cities in Scandinavia: Gothenburg, Copenhagen and Stockholm.
Distance in hours to Jönköping:
Gothenburg - 2 hrs
Stockholm - 3.5 hrs
Copenhagen - 3.5 hrs
BUS AND CAR
Sweden's three largest cities are connected by a motorway network with Jönköping at its centre. This means that Jönköping is an important hub for long-distance buses. 
Distance in hours to Jönköping: